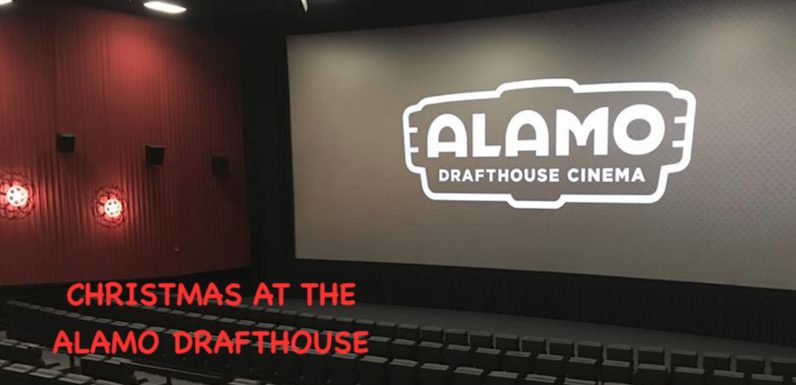 CHRISTMAS AT THE ALAMO DRAFTHOUSE
You all know how much I love Christmas movies. Everything from the romances like The Holiday, animated classic like How the Grinch Stole Christmas to the black and white favorites like It's a Wonderful Life. Let's not forget the Christmas comedies, Elf, Christmas Vacation, and many others. If you love Christmas movies, hot chocolate, and candy, head over to see my friends at the Alamo Drafthouse in Woodbury for the fantastic holiday signature series. Here is their slate of programming.
12/1 – POLAR EXPRESS Movie Party
12/1 – THE HOLIDAY Brunch Screening
12/3 – Terror Tuesday: SILENT NIGHT, DEADLY NIGHT
12/4 – Champagne Cinema: LOVE ACTUALLY Movie Party
12/5 – SCROOGED Movie Party
12/7 – A CHRISTMAS STORY Movie Party
12/7 – PBS Kids at the Alamo – NATURE CAT: A NATURE CAROL
12/8 – ELF cereal party
12/9-12/18 – ELF Movie Parties (daily)
12/10 – Terror Tuesday: DIAL CODE SANTA CLAUS
12/11 – GREMLINS Movie Party
12/14 – NATIONAL LAMPOON'S CHRISTMAS VACATION Movie Party
12/15 – DR SEUSS' THE GRINCH Movie Party
12/16 – IT'S A WONDERFUL LIFE
12/17 – Terror Tuesday – BLACK CHRISTMAS
Their movie parties are so much fun as they're filled with props, quotable lines, and a special menu. Check out the Alamo's website HERE for more showtimes and to purchase tickets.