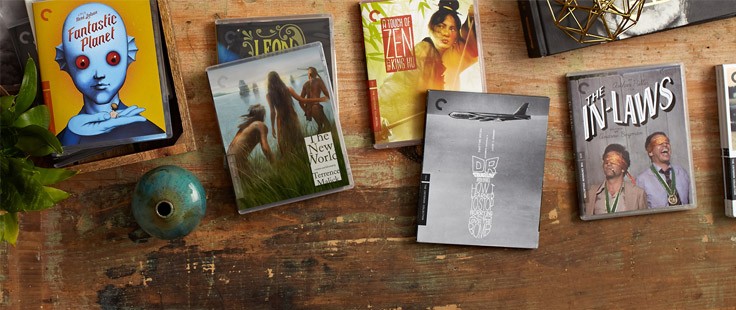 CRITERION COLLECTION SALE AT BARNES & NOBLE
I often find myself turning to Amazon to buy a Blu-Ray that's on my wish list. It's very convenient when life gets in the way to do some one-click shopping and boom you're done in sixty seconds. I'm guilty and I even have Amazon links on my website to buy some of my favorite home releases. That being said, I still firmly believe in visiting the old brick and mortar store to help keep businesses alive and kicking.
It's that time of the year when Barnes & Noble partners with the Criterion Collection to offer their titles for 50% off. It's a biannual sale for which I ALWAYS participate in. How could I not?!? It's the perfect time to pick up their titles. Every Criterion offering is discounted which can equal big savings for some of their larger collections and box sets. I have been fully engaged in this sale for years and consider myself an expert and making the most of all available discounts at hand. Did you know that you can use your Barnes & Noble member discount to save an additional 10% AND you can also apply their 20% off coupons on top of that. That's close to 80% off any Criterion Collection movie. I've gotten many $39.99 titles down to $14. You can't beat that!
So what will I pick up? I've got a huge list going so I will definitely have to narrow it down some as I can't be breaking the bank at this given time. Robert Altman's The Player is a must have as well as Charlie Chaplin's The Kid. Terrence Malick's The New World will be released just in time for the sale on July 26. Film buffs will no doubt want to add to their Ingmar Bergman, Akira Kurosawa, Fellini, or Fassbinder collections to name just a few.
The sale ends August 1, so you still have time. Be warned that many popular titles sell out quickly and could be on backorder. Happy shopping!