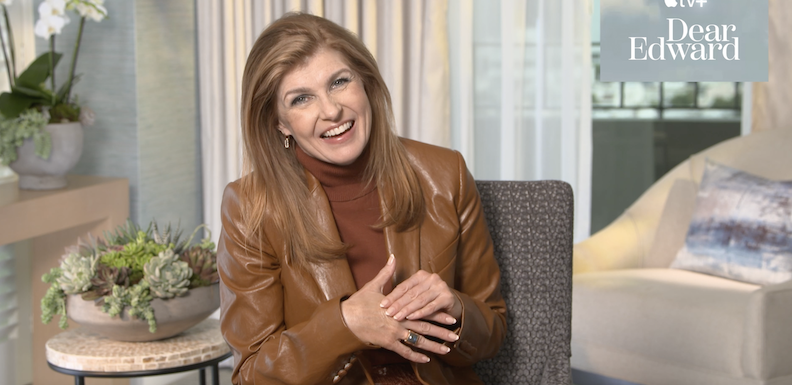 DEAR EDWARD Cast Interviews – Connie Britton, Taylor Schilling and more on new Jason Katims series
Jason Katims is the hit showrunner for inspirational television series like Friday Night Lights and Parenthood. His new series, Dear Edward, is sure to be another weepy binge worthy hit. Entertainment reporter Paul McGuire Grimes fro Twin Cities Live on KSTP (ABC Minneapolis) sat down with Katims and his cast Connie Britton, Taylor Schilling, Colin O'Brien, and Anna Uzele to talk about this new series.
Connie Britton – Plus, will she return to The White Lotus for Season 3?
Jason Katims, Taylor Schilling, Colin O'Brien, and Anna Uzele