MARVEL PHASE FOUR
What would San Diego Comic-Con be without some juicy Marvel news? While I wasn't there in person for the massive announcement, I was following along on Twitter (@PaulsMovieTrip) as Marvel head honcho Kevin Feige unveiled Marvel Phase Four. It consists of five new films and five television series to be aired over the new Disney streaming service, Disney+ Let's break them down a little further as there are a bunch of new names and faces to the Marvel Cinematic Universe.
THE FILMS
BLACK WIDOW (May 1, 2020)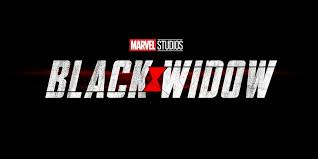 We first met Scarlett Johansson's Black Widow back in Iron Man 2, and she's been one of the main Avengers since then. It's better late than never to get her stand alone film finally giving Johansson the chance to really showcase the character. Director Cate Shortland has lined up a top-notch cast to join her with David Harbour (Stranger Things), Florence Pugh (Midsommar), and Rachel Weisz.
ETERNALS (November 8, 2020)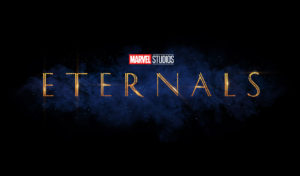 Never heard of Eternals? Me neither! IMDb describes Eternals as the following, "The saga of the Eternals, a race of immortal beings who lived on Earth and shaped its history and civilizations." The film boasts a diverse cast including: Angelina Jolie, Richard Madden, Kumail Nanjiani, Salma Hayek, Brian Tyree Henry, Lauren Ridloff, and more under the direction of Chloé Zhao (The Rider)
SHANG-CHI AND THE LEGEND OF THE TEN RINGS (February 12, 2021)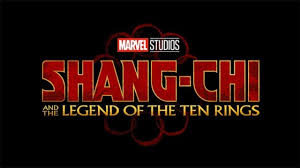 Marvel's first film featuring an Asian superhero! Simu Liu plays the titular character who Marvel describes as "the undisputed master of kung fu." Awkwafina continues her winning streak hot off of Ocean's 8, Crazy Rich Asians, The Farewell, and the recent news of joining the live-action The Little Mermaid.
DOCTOR STRANGE IN THE MULTIVERSE OF MADNESS (May 7, 2021)
It was only a matter of time before we saw a sequel to Doctor Strange. Benedict Cumberbatch has been a fantastic addition to the MCU, and the first film was so conceptually different than any other Marvel film that came before it. The sequel is touted at being Marvel's take on a horror fim. Director Scott Derrickson will be back as well as MCU vet Elizabeth Olsen as Scarlet Witch.
THOR: LOVE AND THUNDER (November 5, 2021)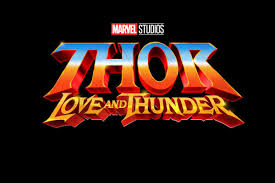 It's going to be some time before we see the return of Chris Hemsworth's Thor. What we do know is that Thor: Ragnarok director Taika Waititi will be back, which speaks volumes of the creative design they'll go for. It was also announced that Natalie Portman will return to the franchise as Jane Foster who will evolve into a female Thor. Portman will also reunite with Annihilation co-starred with Tessa Thompson who will be returning as Valkyrie. Thompson has come out with the news that Valkyrie will be the first LGBTQ character in the MCU.
THE SERIES
COMING SOON to the Disney+ Streaming service as five new series featuring many familiar characters.
The Falcon and the Winter Soldier (Fall 2020)
WandaVision (Spring 2021)
Loki (Spring 2021)
What If… (Summer 2021)
Hawkeye (Fall 2021)
Feige went on to announce a reboot of the Blade franchise with two-time Oscar winner Mahershala Ali taking over the role from Wesley Snipes. Blade is still years away and will be part of Marvel Phase Five. It's crazy to think that far ahead, but Feige has stated they have the next five years mapped out and were contemplating how much to reveal at Comic-Con. He alluded to Black Panther 2, Captain Marvel 2, and Guardians of the Galaxy 3 coming down the pike as well as a reboot of Fantastic Four.
Alright Marvel fans. What say you? Are you excited about Phase Four? Does it seem like too much? Will you be subscribing to Disney+ in order to watch these series or are you just sticking to the movies? I love seeing the diversity present in the Phase Four movies as it really feels like Marvel is stretching to some uncharted territories with their titles and characters further expanding to new audiences and new story lines to celebrate the hero in all of us.