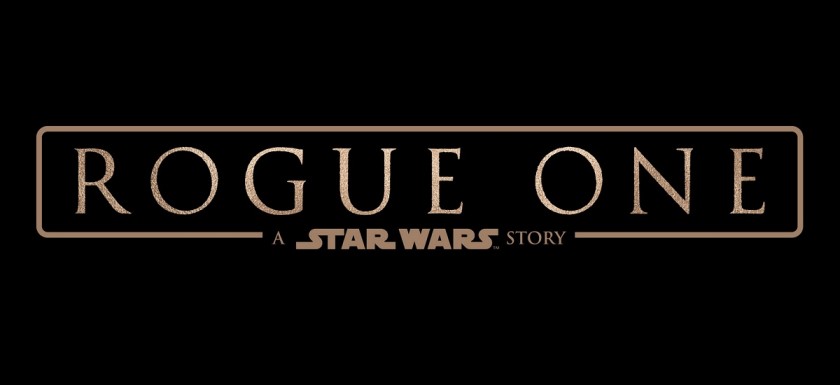 ROGUE ONE: A STAR WARS STORY
Director: Gareth Edwards
Starring: Felicity Jones, Diego Luna, Ben Mendelsohn, Forest Whitaker, Mads Mikkelsen, Alan Tudyk, Donnie Yen
In nine months we will feast our eyes on the next Star Wars movie! Yes, it's coming up quickly, and I have been patiently waiting the arrival of a teaser trailer. Lucas Film probably decided to wait until the dust cleared on The Force Awakens before giving us intel on the next film. Unfortunately, we'll still have to wait another year before Episode VIII arrives. This year moviegoers will see the first in a new anthology series. Rogue One: A Star Wars Story is the first in the franchise's history to introduce us to completely new characters and events. What we know so far is that the events of this story take place before the events in A New Hope (Episode IV).
No need for me to dissect what we see in the trailer. I'll let you experience that as you watch it. I am just as giddy with glee about it as you would expect. It looks right in tune with the new direction that they are taking with the Star Wars universe as it feels within that tone and mood of A New Hope, The Force Awakens, and the rest of the original trilogy. Long gone are the CGI days of the prequels. I have total faith in director Gareth Edwards whose Godzilla remake did not get the credit it deserved. He has a fantastic cast led by Oscar nominee Felicity Jones playing a tough rebel akin to Daisy Ridley's Rey from The Force Awakens. Her character is the prime focus of this teaser, but we do see shots of Diego Luna, Ben Mendelsohn, and Forest Whitaker. The screenplay was penned by Chris Weitz with John Knoll and Gary Whitta getting credited for the story. December can't get here soon enough!
RELEASE DATE: December 16, 2016
Here's the trailer: