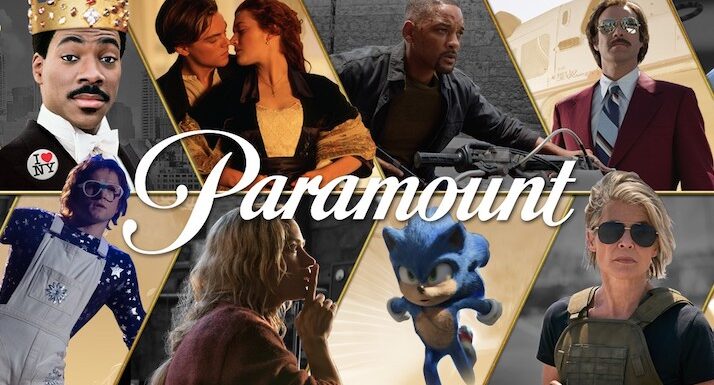 NEW FROM PARAMOUNT PICTURES HOME ENTERTAINMENT – August 9, 2022
Paramount Pictures Home Entertainment boasts three new releases this week
BACK TO THE BEACH (1987)
It's the 35th anniversary of Back to the Beach which reunited Frankie Avalon and Annette Funicello for more fun in the sun with this surf-and-sand adventure. This was a fan favorite that parodies the classic 1960s "beach party" films. The film boasts some wild cameos from TV favorites Bob Denver (Gilligan), Jerry Mathers (The Beav), and Pee-Wee Herman.
The newly remastered Blu-Ray features a "Filmmaker Focus with Director Lyndall Hobbs
EVENT HORIZON (1997)
Paramount Pictures is celebrating Event Horizon's 25th anniversary with a new 4K Ultra HD SteelBook edition. Since its release, it has become a cult horror favorite for fans who can't get enough of the space horror with Sam Neill, Laurence Fishburne, Kathleen Quinlan, and Joely Richardson.
Special Features include: exclusive slipcase packaging, Commentary by director Paul W.S. Anderson and Producer Jeremy Bolt. The Making of Event Horizon with five documentaries, The Point of No Return – the filming of Event Horizon with director commentary, deleted & extended scenes, The Unseen Event Horizon, and trailers.
SONIC THE HEDGEHOG 2 (2022)
The hit sequel Sonic the Hedgehog 2 arrived on 4K Ultra HD, Blu-Ray, and DVD on August 9. The sequel brought back Ben Schwartz (Sonic), James Marsden (Tom Wachowski), Tika Sumpter (Maddi Wachowski) and Jim Carrey (Dr. Robotnik) and introduced Idris Elba to the franchise as Knuckles.
The release features an all-new animated short featuring Sonic, Tails, and Knuckles, Robotnik Reimagined with Jim Carrey, The Powerful Puncher: Knuckles, Deleted Scenes and Bloopers, and more.