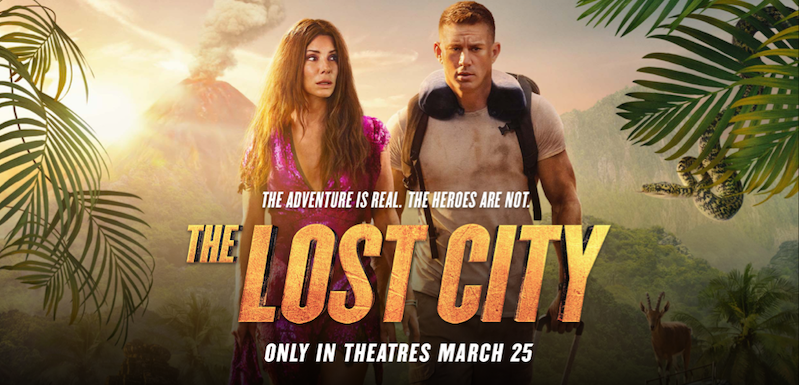 THE LOST CITY
Sandra Bullock is back in prime form in The Lost City as she plays with her physical comedy strengths next to Channing Tatum, Daniel Radcliffe, and Brad Pitt! She stars as Loretta Sage, a romance novelist who could barely finish writing her latest novel "The Lost City of D." Now, she must go on a press tour with her cover model, Alan, who's played by Channing Tatum. Loretta and Alan don't quite see eye to eye, and after a disastrous event, she's kidnapped by Daniel Radcliffe's Abigail Fairfax. He's a wealthy billionaire who believes that the "Lost City of D" is a real place, and that Loretta can help him find the tomb holding the coveted Crown of Fire. Loretta finds herself wrapped up in the plot of one of her novels, and it's up to Alan to come to the rescue.
The film arrives on 4K Ultra HD, Blu-Ray, and DVD July 26, 2022. It contains over 50 minutes of bonus content including:
-Deleted scenes & bloopers
-Bullock and Tatum: The Dynamic Duo
-Jungle Rescue
-Building the Lost City
-and more!
Here's my review of the movie