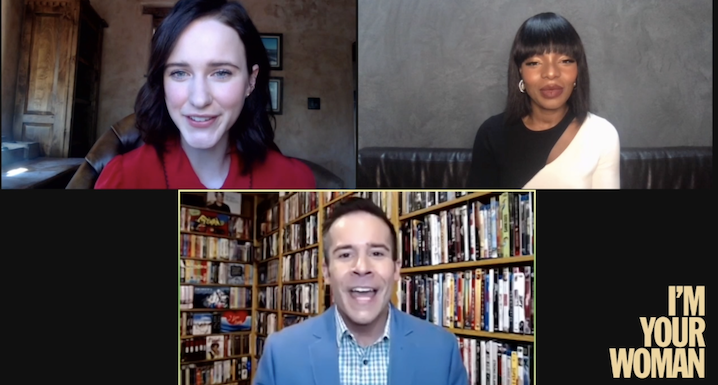 Rachel Brosnahan Talks "I'm Your Woman" with Cast and Director Julia Hart
Rachel Brosnahan leaves Midge Maisel behind in her new film I'm Your Woman from writer/director Julia Hart. I sat down with Brosnahan, Hart, and co-stars Marsha Stephanie Blake and Arinzé Kene to talk about their new film premiering on Amazon Prime Video on December 11.
Highlights:
1. Rachel Brosnahan compares Midge and her character Jean and working on both projects at the same time.
2. Marsha Stephanie Blake's approach to reading this script
3. Arinzé Kene's reaction to the script and his groovy costumes
4. Julia Hart opens up about the creative freedom a streaming service has on making a film.
**click SUBSCRIBE for more reviews and interviews**