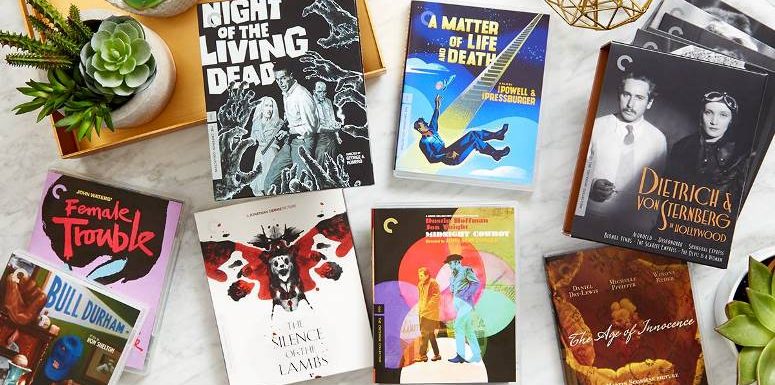 THE BARNES AND NOBLE/CRITERION COLLECTION SALE
It's time for the biannual Criterion Collection sale at Barnes & Noble. Every title is 50% off! DVDs, Blu-Rays, boxed sets for incredible prices. This is the time to stock up on these cherished selections. I'm a huge fan of the work and dedication Criterion puts forth for their titles offering up new picture transfers, high-quality sound improvements, supplemental features, and essays with each new release.
The sale just started YESTERDAY (Friday the 29th) and titles are already flying off shelves. Here's some advice from an expert:
1. Know what you want going in. I have a steady list that I add and subtract to throughout the year and keep them in an order of importance.
2. BUY a B&N Membership card. It saves you 10% off your entire order
3. If you're worried about titles selling out (trust me, they do), go to the B&N website and place a copy of something on hold at your store for an in-store pick up. They'll set it aside for 24 hours and you can pay when you get there.
4. If something is sold-out, you can order titles at customer service and have them shipped directly to your home. Free shipping for B&N members.
5. Don't try to use a coupon. They stopped allowing members and customers to use 10% coupons on top of the 50% off. Save yourself the trouble of printing off an email coupon and then getting turned down at the cash register.
The sale runs now through August 6th
What's on my wishlist? Here are a couple of titles…