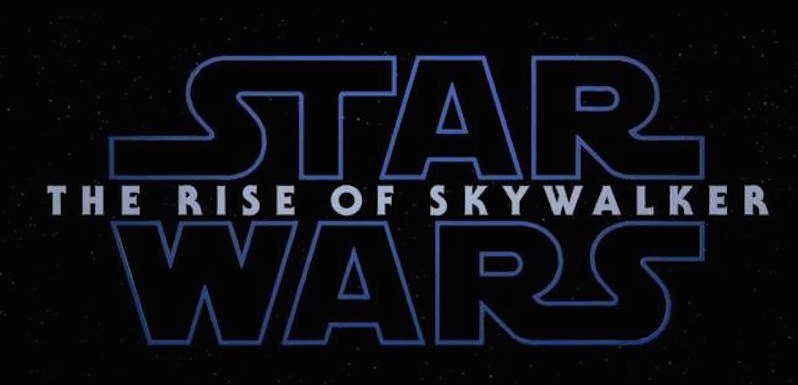 THE RISE OF SKYWALKER – WHAT WE KNOW
Today was a big day for Star Wars fans. The Star Wars Celebration is in full swing in Chicago as Lucasfilm is unveiling nuggets of information about a variety of projects. The biggest one is the title and trailer for Episode IX.
The panel kicked off with director J.J. Abrams, Lucasfilm head honcho Kathleen Kennedy, and host Stephen Colbert. You can tell Colbert's a geek like the rest of us with how he approached the cast looking for little secrets. Here are five takeaways from the panel which consisted of those three along with: Anthony Daniels (C-3PO), Billy Dee Williams (Lando Calrissian), Daisy Ridley (Rey), John Boyega (Finn), Oscar Isaac (Poe), Kelly Marie Tran (Rose), Joonas Suotamo (Chewie), and newcomer Naomi Ackie as Jannah. More on her later.
J.J. Abrams revealed that we will see Carrie Fisher as General Leia Organa in this film. He, along with screenwriter Chris Terrio, devised a way to create new scenes using previously unused footage of The Force Awakens and The Last Jedi. They filmed new scenes for this film with her "acting" alongside the likes of her real-life daughter, Billie Lourde who also appears in this trilogy. It's reassuring to hear there will not be any weird CGI or head transplants or voiceovers using other actors.
"Some time has gone by" is the way Abrams talked about the time jump between where this film picks up and the events of The Last Jedi. That could be months or years. We don't really know how much time, but we do see the new core characters reunited together on a new journey together. They each had their own subplots and adventures in The Last Jedi.
Abrams was asked about the use of CGI versus practical effects. He mentioned that his team is keeping it as "real and physical as possible" in terms of special effects and set pieces. One of the things I loved about the last two films was the use of practical effects, which felt tangible. It felt more in tune with the look and feel of the original trilogy as opposed to the overly CGI prequels.
Audiences were introduced to actress Naomi Ackie who is making her debut in this trilogy as a character named Jannah. She mentioned how the core new characters come across her character along their journey. So vague! She was very excited to talk about the film but clearly very hesitant as to not reveal too much. She addressed the rumors about her character being the daughter of Lando Calrissian, and she could neither confirm nor deny those rumors. Sneaky!
Last, but definitely not least, was the reveal of the film's title. The Rise Of Skywalker. It's pretty brilliant…and vague. Is this referring to the Skywalker family? Luke? Leia? Is Rey a Skywalker? We won't know until the film comes out December 20, 2019.
Once again, here's the trailer