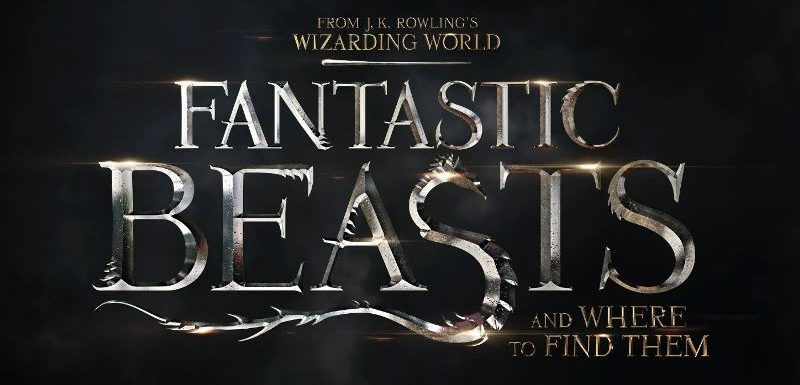 FANTASTIC BEASTS AND WHERE TO FIND THEM
Director: David Yates
Starring: Eddie Redmayne, Katherine Waterston, Colin Farrell, Dan Fogler, Alison Sudol, Ezra Miller, Jon Voight, Carmen Ejogo, Ron Perlman, Samantha Morton, Zoë Kravitz
Long before Harry Potter set foot at Hogwarts School of Witchcraft and Wizardry, a different battle was brewing for wizards in New York City. A dark force is wreaking havoc and destroying part of the city. A wizard by the name of Gellert Grindelwald has gone missing and the news is making the front headlines of the paper. These mysterious occurrences could potentially expose the wizard population in the city. Without even realizing it, Newt Scamander (Redmayne) finds himself wrapped up in this mess when he arrives in the Big Apple. He's a Magizoologist who collects and rescues beasts and creatures of all shapes and sizes that are on the brink of extinction. It's not long after he arrives that Newt finds himself all a flutter when his magical suitcase containing some of these creatures gets mixed up with a suitcase belonging to Jacob Kowalski (Fogler), a "No-Maj." That's the American term for Muggle, which represents any human that is not a wizard or witch. Tina Goldstein (Waterston), a witch and auror who works for the Magical Congress of the United States of America, notices their mix-up and gets involved with helping Newt and Jacob capture the beasts that have escaped. Tina's sister, Queenie (Sudol), also joins them and the four of them risk their lives and the rest of the wizard population when exposure between the two species could lead to an all out battle.
2016 seems to be the magical year for J.K. Rowling to expand on the characters and stories that come before and after the events in her seven part book series. Earlier this year, the play, Harry Potter and the Cursed Child, debuted in the West End, which followed an adult Harry Potter and the struggles he faces raising his son. Now comes the first spin-off movie and the expectations are huge. Rowling fleshes out a story originally mentioned in Harry Potter and the Sorcerer's Stone as a textbook Harry reads in class. She also tackles screenwriting duties for the first time and has stated that she plans on this being a five-film franchise. She is a genius writer at creating mythical worlds, so I have no fear that she can conjure up enough material to span five films. I don't believe this is just some cheap ploy by the studio to cash in like they typically do with YA books.
A key factor to keep in mind is that we are starting all over again with a fresh eye on Rowling's world. With it being a prequel, there are very few references to the characters we have come to know so far. Rowling has stuffed this film with an abundance of new characters who have their own motivations or schemes that come into play. It does take some time to get used to who they are and the conflicts at hand. While Newt and Jacob are at the forefront of this film, there is another story brewing with Colin Farrell's character, Percival Graves. He's another auror and the director of magical security. He takes an interest in a young man named Credence who's played by Ezra Miller (The Perks of Being a Wallflower). Graves seeks Credence out to find a mysterious child that is dying. No need to expand any further on this story or some of the others at this point. I'm not about to ruin this review with spoilers.
If you follow Rowling on Twitter, you know how political she can get and she infuses the script with themes of inclusivity and interracial partnerships. There are crazy laws in place regarding the illegal unions of wizards and the no-maj. That's on top of the general fear some wizards have of being exposed resulting in a certain level of persecution. It feels all too topical in the current political climate. These themes will no doubt go over the heads of the younger kids watching the film. They'll pick up on how Rowling plays into the comedy by injecting the film with a playful sense of humor with the capture of the fantastic beasts. There are quite of few of these chase sequences, some of which run a bit longer than needed.
With so much going on, I believe it's too soon to fall in love with this first film. It doesn't have the same emotional arch yet that you get after spending time with the Harry Potter stories. Rowling needs time to expand on who these characters are in hopes that we love them as much as Harry, Ron, Hermione, Dumbledore, and the plethora of others who have come before. I trust that we will get there, but I wouldn't go into this film expecting that same level of elation that comes with a new Harry Potter film.
Fantastic Beasts and Where to Find Them is in the trusty hands of director David Yates. He also crafted the final four Harry Potter films, which means he knows his way in and around the world Rowling has created. He successfully brings a cohesive style to the look and feel of this film giving audiences a smooth transition into the new series. His work is complimented by cinematographer Phillippe Rousselot and composer James Newton Howard. Howard's score is very reminiscent of themes first created by John Williams when Sorcerer's Stone hit the big screen. Yates has a reliable cast on his hands. Eddie Redmayne feels like a natural fit and makes Newt a shy and awkward wizard. Hopefully he'll gain some confidence and strength along the way. I assume we'll also see more of his new friend Jacob played by Tony winner Dan Fogler. Colin Farrell keeps Graves a bit of a mystery as to whether we can trust him or not. Maybe he'll be the Severus Snape of this series.
Unlike the Harry Potter franchise, we don't quite know yet where the rest of the Fantastic Beasts films are going as there isn't an accompanying book series. The film may drag at times and isn't quite the homerun that I was hoping it would be, but that's necessarily not a bad thing. If J.K. Rowling makes the other four films that follow, the franchise will hopefully go uphill from here. I don't think anyone would claim Sorcerer's Stone was the best in that series.
Is It Worth Your Trip to the Movies? An entertaining start to a franchise that has plenty of potential
RATING: 3.5 out of 5 TICKET STUBS