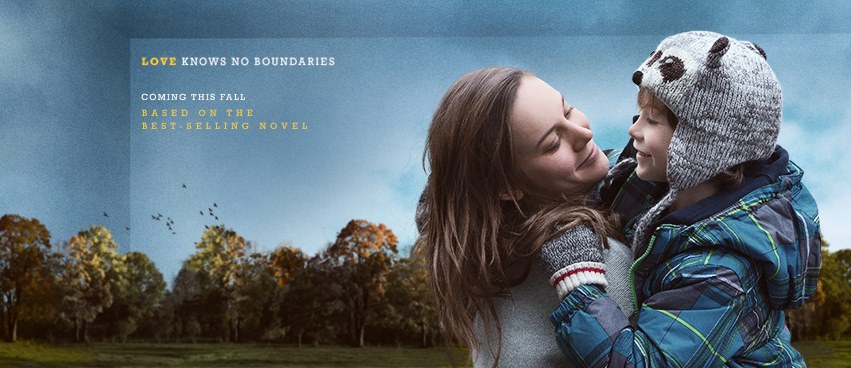 ROOM
Director: Lenny Abrahamson
Starring: Brie Larson, Jacob Tremblay, Sean Bridgers, Joan Allen, William H. Macy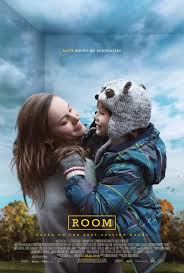 The opening night gala film for the 2015 Twin Cities Film Fest was Room starring Brie Larson, which also received the People's Choice Award at the Toronto Film Festival. Expectations were high, but I went in knowing very little about the story. I came out absolutely blown away having gone through an emotional rollercoaster. Jack (Tremblay) is celebrating his fifth birthday with his mom (Larson) in the only place he knows about, which is Room. Room is the small little space they live in. There's a sink, tub, rug, a wardrobe, and a little skylight to let some sunlight in. Jack has never left Room as they are locked in. He doesn't understand that there is an outside world. He also doesn't understand that he and Ma are prisoners being held captive by Old Nick (Bridgers).
Ma has been in Room for seven years, and now that Jack is getting older, he is a valuable asset in trying to escape Room. Ma comes up with a few plans to lure Old Nick into taking him out of Room. Their most recent attempt works, as Jack is able to escape the clutches of Old Nick and get help. With the help of the police, both Ma and Jack are now free, but their re-entrance into the real world comes with more problems. Ma has troubles adjusting to being reunited with her parents (Allen and Macy), and Jack explores the world he has never known before.
Room is a prime example of one of those big screen adaptations where someone hears you saw the movie and they immediately ask you if you've read the book. No, I have not read the book, but I am inclined to it read now. The novel was written by Emma Donoghue who also wrote the film's screenplay. It feels like it's been ripped form the headlines even though Donoghue as stated it's not based on a specific case. I could not help but be reminded of the recent Cleveland kidnappings. It's an unbelievable story of hope and survival. For Ma, it's a lesson in mind over matter and never giving up. For the son, Donoghue tackles the idea of what it's like to be completely unaware of what the outside world has to offer.
The first half is so uneasy and difficult to watch due to the horrible situation they are put into with being kidnapped. It hits that pit of your stomach as you hope and pray they are able to successfully escape. Director Lenny Abrahamson (Frank) handles the subject matter with such care and control without forcing the emotion onto his audience. It naturally comes as the story unfolds and you learn more about how Ma came to be in Room. Abrahamson and Donoghue keep the story focused on the two of them. They wisely keep Old Nick at a distance. His presence is always felt even if he is only seen in a few scenes. He doesn't need to be forced into audiences' face to know he's a monster.
Brie Larson and Jacob Tremblay give two of the best performances of the year. Larson earned rave reviews for Short Term 12 a couple of years ago and has played the standard sister role in many movies like Trainwreck and Don Jon. Here she gives a tour de force performance that will no doubt touch the audience. Here's hoping Larson becomes the talk of awards season battling names like Cate Blanchett (Carol) or Jennifer Lawrence (Joy) for Best Actress. Tremblay is one of the finest young actors working today. He has a wide-eyed innocence about him and has to go to some dark places. It is gut-wrenching to watch their journey together.
Room has stuck with me for days. It's hard to describe exactly how it makes you feel without giving too much away to someone that hasn't seen it. Trust me in saying that you don't want to miss out on seeing this film. It's a tough subject matter to take in, but it is beautifully told. Even if it stays in limited release, try to find a theater that is playing it.
Is It Worth Your Trip to the Movies? One of the very best of the year. An emotional rollercoaster that will surely stick with you for days.
RATING: 4.5 out of 5 TICKET STUBS