BATMAN V. SUPERMAN: DAWN OF JUSTICE
Director: Zack Snyder
Starring: Ben Affleck, Henry Cavill, Gal Gadot, Jason Momoa, Amy Adams, Jeremy Irons, Jesse Eisenberg, Holly Hunter, Diane Lane, Scoot McNairy, Laurence Fishburne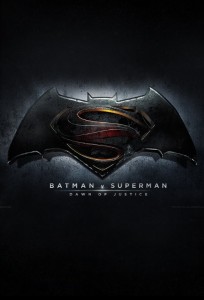 The trailer for Batman v. Superman: Dawn of Justice has finally been released. It feels like we have been waiting for this for awhile as production wrapped months ago. The movie won't even hit theaters until March 2016. It does seem odd that a film this huge has a March release when this reads summer blockbuster. Does this mean the studio internally knows it will bomb or do they fear that it could receive box office competition in a crowded summer season?
If you've been following along in the DC Comics movie universe, you are probably aware this is the follow to Man of Steel, which was also helmed by Zack Snyder. That film was treated more as an origin story for Superman. It received a lukewarm response from moviegoers. Is it bad that Kevin Costner was one of the better aspects of that movie? Znyder has exploded this film with a variety of characters we are familiar with including: Batman (Affleck), Wonder Woman (Gadot), Aquaman (Momoa), Lex Luthor (Eisenberg), Alfred the Butler (Irons). I know there was an uproar with the casting of Ben Affleck, but I'm looking forward to seeing what he has to do with the character. This teaser doesn't give too much away. I appreciate that, but I'm not 100% sold at this time. This trailer basically sets up the relationship between both title characters. We don't see any of the other supporting characters at this time. The look is very dark, so I'm hoping that's not the overall tone and feel of the whole film. I'm not the biggest fan of Snyder's work, so we shall see if this overstuffing of characters and ideas works for the movie or just makes it feel like a mess.
RELEASE DATE: March 25, 2016
Without further ado, here's the trailer: