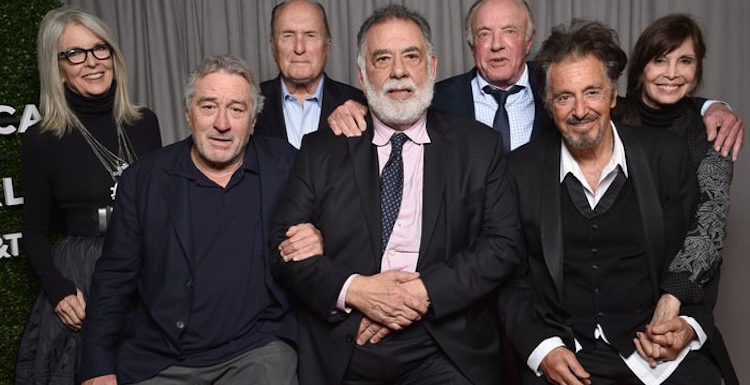 "THE GODFATHER" REUNION AT TRIBECA FILM FESTIVAL
Director Taylor Hackford moderated the reunion of all reunions as the cast of The Godfather came together at the Tribeca Film Festival to celebrate the 45th anniversary of the film's release. The Festival showed back to back screenings of the 1972 classic and the 1974 sequel, The Godfather Part II, which many argue is better than its predecessor Led by the maestro himself, Francis Ford Coppola, the panel consisted of Al Pacino (Michael), James Caan (Sonny), Talia Shire (Connie), Robert De Niro (Young Vito), Diane Keaton (Kay), and Robert Duvall (Tom) as they reminisced about making two of the greatest films to grace the silver screen.
I would have paid good money to be in the room with these giants. As you can guess, it was a mega sold out event. Luckily, it streamlined live on Tribeca's Facebook, and the video has been uploaded to You Tube.
Here it is!