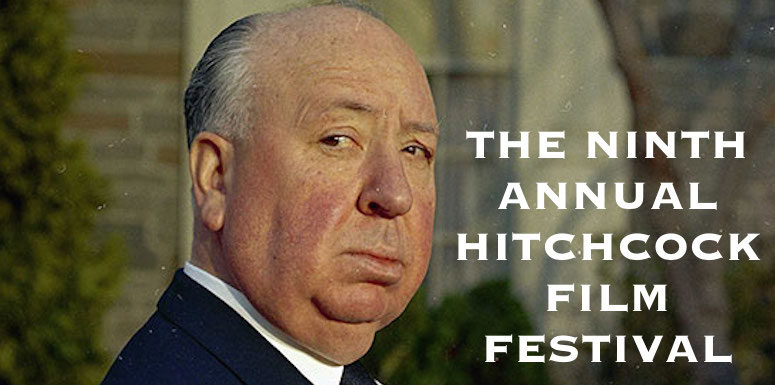 THE NINTH ANNUAL HITCHCOCK FILM FESTIVAL
Take-Up Productions has brought back their Hitchcock Film Festival for another year. It's always a joy to see the Master of Suspense back up on the big screen, and this year they have some of his very best playing. Rear Window is a personal favorite of mine. A few years ago I caught their presentation of Vertigo in 70mm, and it was well worth it. They partner with the Heights Theater and the Riverview Theater each year and bring in a rousing crowd. You'll hear people applaud during his cameos or when Bernard Herrmann or Edith Head's names appear in the credits.
REAR WINDOW
Thursday March 9 7:30
Heights Theater
35mm projection
VERTIGO
Wednesday March 15 7:30
Thursday March 16 7:30
Heights Theater
70mm project
PSYCHO
Monday April 10 7:00
Riverview Theater
DCP digital presentation
THE WRONG MAN
Monday April 17 7:00
Riverview Theater
DCP Digital presentation
ROPE
Monday April 24 7:00
Riverview Theater
DCP
FRENZY
Monday May 1 7:00
Riverview Theater
DCP
THE BIRDS
Monday May 8 7:00
Riverview Theater
DCP
Tickets are $8 a piece, but I always recommending getting the punch card. 5 punches for $25. Even if you don't use them all on Hitch, you can redeem them at any other Take-Up showing.