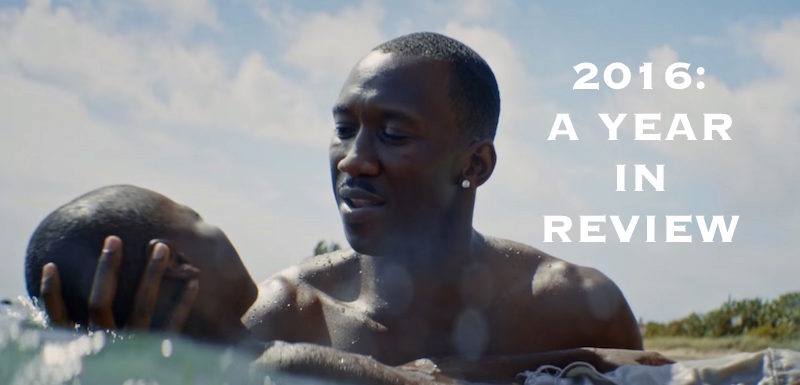 2016: A YEAR IN REVIEW
2016 was not the best year when it came to the selections at your local movie theater. The spring brought out it the usual duds, the summer season was wildly disappointing, and the fall had a few great films to try and redeem itself. Big blockbuster movies like X-Men: Apocalypse, Batman v Superman, Suicide Squad, and The Divergent Series: Allegiant were not greeted with the same sort of enthusiasm upon it's release. All four were disappointing in some regard. We also saw reboots and revivals of franchises with Ghostbusters, Jason Bourne, Bridget Jones's Baby,and Blair Witch; some of them were more successful than others. The big winner of the year is probably Disney Studios, which could not be stopped with their stakes in Marvel (Captain America: Civil War, Doctor Strange), LucasFilm (Rogue One: A Star Wars Story) as well as their usual fare (Zootopia, The Jungle Book, Moana)
Here's a look at my picks for the best and worst of the year, the performances that stood out, and those that we lost along the way.
THE BEST OF THE YEAR
I have NOT seen: Silence, Hidden Figures, Elle, or Toni Erdmann at this time
10. JACKIE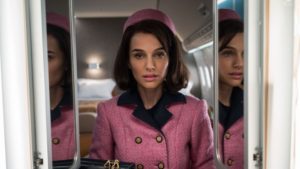 Director Pablo Larraín takes a minimalist approach to his biopic on Jackie Kennedy. Natalie Portman gives one of the best performances of the year and provides a captivating insight to what it must have been like to be the First Lady in the wake of her husband's assassination.
9. HELL OR HIGH WATER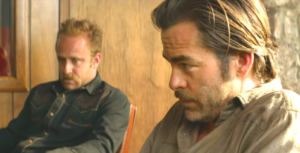 Hell or High Water is that old-fashioned cops and robbers type story, but the execution is done so simple and to the point, making it all the more effective. Unlike other bank robbery or heists type movies, this isn't about drugs or a larger government cover-up. It's a family story involving the love between two brothers and the love a father has for his two sons hoping to give them a better life than the one he was handed. Writer Taylor Sheridan always keeps the family dynamic at the forefront with exceptional performances from Ben Foster, Chris Pine, and Jeff Bridges.
8. RULES DON'T APPLY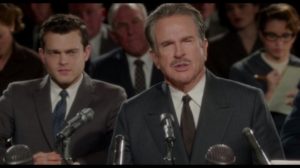 Making a movie about aviator and movie producer Howard Hughes has been a passion project for writer, director, and actor Warren Beatty. It's refreshing to see Beatty back in fine form after an extremely long hiatus from the big screen. I'm glad he took the time to get the film just right, as the end product is a wildly entertaining. Beatty takes a comedic approach to the eccentric figure resulting in one of the funniest and most original films of the year. Beatty has an all-star ensemble with him including: Matthew Broderick, Annette Bening, Martin Sheen, Alec Baldwin, Candice Bergen and newcomers Lily Collins and Alden Ehrenreich.
7. NOCTURNAL ANIMALS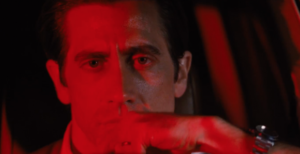 If you thought fashion designer Tom Ford was going to be a one-hit wonder director after his exquisite film A Single Man then think again. He is back with his razor-sharp eye with Nocturnal Animals. He's crafted an exceptionally riveting film that will no doubt take the audience for a rollercoaster of a ride. There are moments that are guaranteed to make you cringe in seat, while other images are breathtakingly gorgeous. It has the film noir feel while taking place in a contemporary setting. You may leave a little puzzled just wondering what you witnessed on screen, but Tom Ford puts plenty out there to wrestle with in terms of its imagery and concepts.
6. ARRIVAL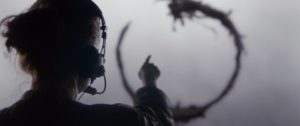 Director Denis Villeneuve (Sicario, Prisoners) continues to push his way through the pack as a director who deserves your attention. Unlike recent sci-fi gems like Gravity, Interstellar, and The Martian, Arrival takes a slightly different approach by keeping it grounded on Earth. It still asks lofty, weighted questions. It fires on all cylinders as its stunning visuals, score, and the questions posed by Amy Adams' Dr. Banks mirror the exact dialogue about communication that the film seeks out. It's not necessarily a film that will leave you cheering afterwards, but I bet it will be that thought-provoking movie that sits with you longer than expected.
5. KUBO AND THE TWO STRINGS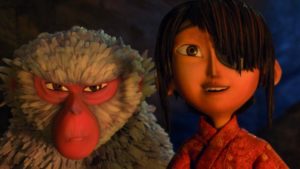 Kubo and the Two Strings is the latest from Laika films and is their best feature to date. It's targeted for a slighter older audience than your standard animated kid's flick as it tackles very strong subjects along the way. Kubo learns how stories can get passed down from generation to generation to shape our past and future. Death plays a big factor into the story, so the film can be a great teaching tool for parents on how we hold on to memories of those we have loved and lost along the way. The gorgeous stop motion animation excels at bringing a variety of landscapes, creatures, and Japanese culture to life. It's so breathtaking that the whole story could be told even if there was no dialogue. Kubo runs the gamut of emotions, as it constantly plays smart with its audience without falling into the standard childish tropes that can be found in animated movies.
4. MIDNIGHT SPECIAL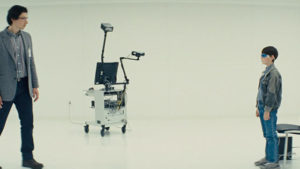 Indie director Jeff Nicholas (Loving, Mud) had two films out this year, and Midnight Special lives up to its title in every way. He keeps the film very much in the present. The dialogue is kept short and the answers come few and far between like little clues being left for a larger puzzle. Yes, you can draw some parallels to Spielberg, but it also felt a little reminiscent of The X-Files with the audience being the detectives in figuring out what is going on with this young boy. Is he an alien, does he have special powers, how does he fit into a cult's belief system, and which characters along the way can you trust? Many of the characters don't know what's going on with the special young boy, which leaves the audience in the same predicament. It makes a film all the more unique these days when you can't see the finale coming a mile away.
3. LA LA LAND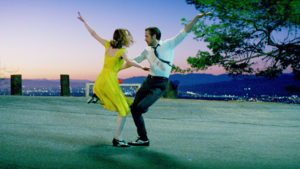 La La Land will be that movie that sweeps you away from your troubles as you fall in love all over again with Ryan Gosling and Emma Stone. Writer/director Damien Chazelle (Whiplash) knocks it out of the park again as he blends genres, styles, and rhythms in a way to put a literal and metaphorical spotlight on falling in love whether it's with someone else, your career, or both. It's a beautiful call back to the old musicals of the 1930s and 1940s. It's modern, yet timeless. Ryan Gosling and Emma Stone are the Tom Hanks/Meg Ryan or Bogie/Bacall of this generation.
2. MOONLIGHT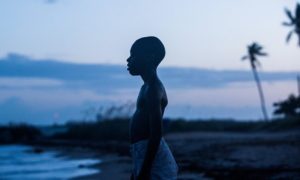 Moonlight is the kind of movie that shines a light on our youth and the impact our environment has on our development, not just as kids but how we continue to learn and grow as adults. It deals with the struggles that accompany self-acceptance, masculinity, sexuality, finding your place in this world, dealing with societal pressures, and growing up that anyone can relate to in some form. I would be very surprised if it doesn't move you in some way. Director Barry Jenkins has crafted a story that hopefully prompts great discussion afterwards whether you fully understand it right away or not. Every beat and moment is directed with perfection to constantly keep you on your toes as to which direction it may go and what choice any given character is going to make. You can really feel the back and forth pull Chiron faces whether he gives into temptation or goes against his truth. There aren't many movies in any given year that sit with me or shake me up in the days that followed. Moonlight did that very thing. I want to go back and take it in all over again.
1. MANCHESTER BY THE SEA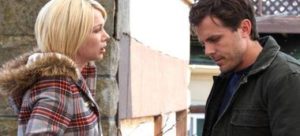 Kenneth Lonergan has written and directed a heartbreaking story of a janitor who has to confront his past when he is brought back home after his brother's death. Death tends to make us look back at our lives, and Lonergan's script is presented like that where the film relies on plenty of flashbacks to fill in the pieces of what happened with his characters. Casey Affleck has given one of the very best performances of the year. Exhaustion and emptiness lie within Affleck's eyes. I was completely captivated watching his performance from beginning to end. He's a character that lives in the present not knowing what would be thrown at him next. Michelle Williams takes on the small role of Affleck's ex-wife and will blow you away with how memorable and impactful she is on the story. It's one of her best performances to date. It isn't always a cheerful movie, but Lonergan injects enough humor in the ironic moments that come with the grief and frustration that accompany death.
Honorable Mentions: Loving, Fences, The Birth of a Nation, and Hail, Caesar!
WORST FILMS OF 2016
Stay away from this stinkers! It's also worth noting that both Kate McKinnon AND Jennifer Aniston appear twice on this list.
7. OFFICE CHRISTMAS PARTY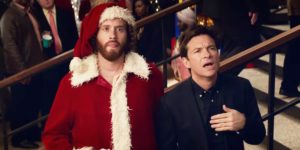 One of the laziest comedies of the year with many of its stars phoning it in for a paycheck.
6. ALICE THROUGH THE LOOKING GLASS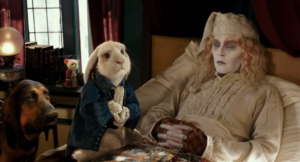 The sequel no one was looking forward to, and the box office results proved it.
5. THE FINEST HOURS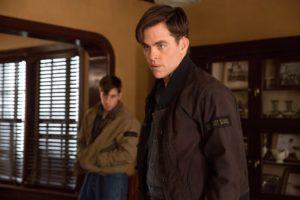 This year's generic "based on an inspiring true story" from Disney .
4. THE 5th WAVE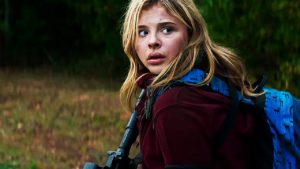 Yet again, we're "treated" to another YA franchise looking for Hunger Games potential. It was basically DOA.
3. INDEPENDENCE DAY RESURGENCE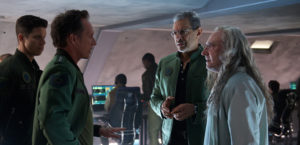 The sequel that could and should have been a lot of fun, yet it went so very wrong.
2. MASTERMINDS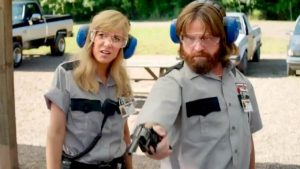 Why do we keep getting stupid comedies? This was originally shelved indefinitely by the studio. It should have stayed that way.
1. MOTHER'S DAY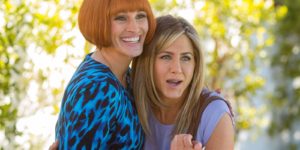 Unfortunately Garry Marshall's final film will go down as one of his worst. A horribly stupid, offensive attempt at a cheerful holiday movie. I HATED THIS MOVIE.
30 32 Performers That Left an Impact
Apparently I have a hard time editing this list down any further.
Amy Adams – Arrival, Nocturnal Animals
Casey Affleck – Manchester By the Sea
Alden Ahrenreich – Hail, Caesar!, Rules Don't Apply
Mahershala Ali – Moonlight
Warren Beatty – Rules Don't Apply
Annette Bening – 20th Century Women
Emily Blunt – The Girl on the Train
Jeff Bridges – Hell or High Water
Lily Collins – Rules Don't Apply
Viola Davis – Fences
Joel Edgerton – Loving, Midnight Special
Elle Fanning – 20th Century Women
Sally Field – Hello, My Name is Doris
Andrew Garfield – Hacksaw Ridge
John Goodman – 10 Cloverfield Lane
Ryan Gosling – La La Land, The Nice Guys
Jake Gyllenhaal – Demolition, Nocturnal Animals
Tom Hanks – Sully
Naomie Harris – Moonlight
Simon Helberg – Florence Foster Jenkins
Ruth Negga – Loving
Chris Pine – Hell or High Water
Natalie Portman – Jackie
Trevante Rhodes – Moonlight
Ashton Sanders – Moonlight
Michael Shannon – Midnight Special, Nocturnal Animals, Elvis & Nixon
Emma Stone – La La Land
Meryl Streep – Florence Foster Jenkins
Aaron Taylor-Johnson – Nocturnal Animals
Denzel Washington – Fences
Michelle Williams – Manchester By the Sea
Mykelti Williamson – Fences
REST IN PEACE, YOU TRAILBLAZERS
2016 happened to be the year that sucked the life out of us as it seemed like we kept losing so many wonderful people. Many of these talents were gone far too soon breaking our hearts and souls in the process. It felt relentless when we were forced time and time again to say goodbye to some of those we call heroes. Here is a list at some of those who's impacts on the big and small screen will never be forgotten.
Edward Albee
Muhammad Ali
Kenny Baker
David Bowie
Pat Conroy
Michael Cimino
Leonard Cohen
Patty Duke
Carrie Fisher
Zsa Zsa Gabor
Curtis Hanson
Florence Henderson
Gary Marshall
Marni Nixon
Bill Nunn
Jon Polito
Prince
Alan Rickman
Doris Roberts
Garry Shandling
Alan Thicke
Abe Vigoda
Andrzej Wajda
Gene Wilder
Anton Yelchin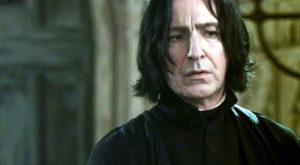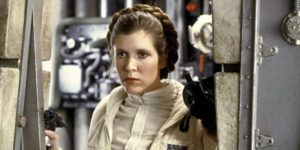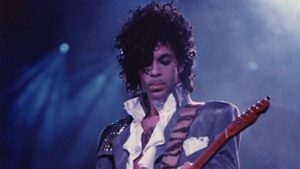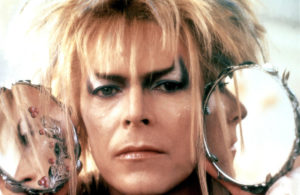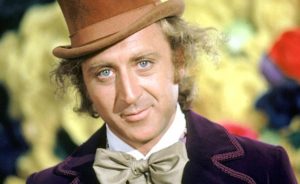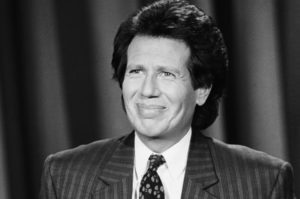 What movies moved you this year? What movies made you run from the theater screaming? I'd love to hear your take on this year at the movies. Feel free to comment below!