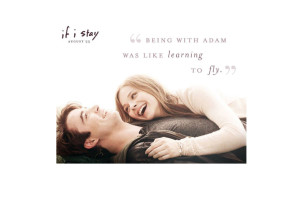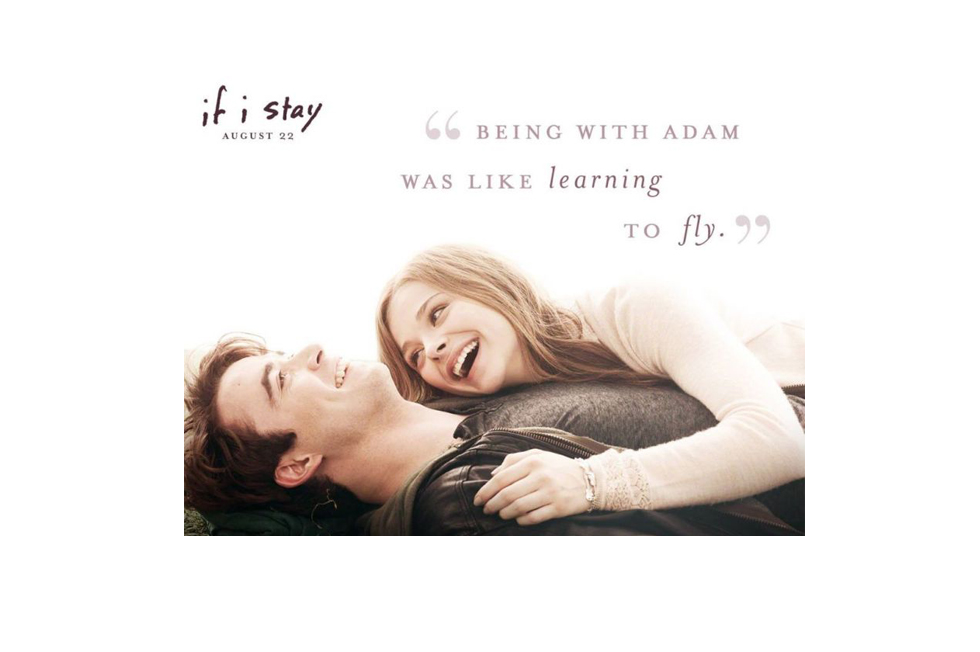 IF I STAY
 Director: R.J. Cutler 
 Starring: Chloe Grace Moretz, Jamie Blackley, Mireille Enos, Joshua Leonard, Stacy Keach



Who's ready for another romance novel turned movie about two young lovers and tragedy? Mia (Moretz) comes from a musically inclined family. Her parents (Enos and Leonard) are young at heart, and her dad used to play in a rock band but stepped down once his family became his top priority. Their natural talent was passed down to Mia, but she gravitated toward the cello at an extremely young age. For two rocker parents, it took some time getting used to the sounds of a bow and strings instead an amp turned up. Her love of the cello carried on into high school and is her sole focus in life. Adam (Blackley) is a fellow classmate and known for fronting a popular rock band. He overhears her practicing in the band room one day and is immediately attracted to both her and her music. She's the awkward, shy type who can't really believe that someone so "cool" would be attracted to her, but nonetheless, a relationship is born and a teen romance ensues between these two musicians.



On a snowy day, it is announced that school has been closed due to the weather and Mia's folks decide to play hooky to be with her and her brother. They go for a drive before the snow picks up and their car crashes into another vehicle coming around a curve in the road. Mia wakes up and realizes she is having an out of body experience as she looks down at her body and realizes she is in a coma. The film goes back and forth in the story's timeline as we go through the journey of Mia and Adam's relationship and how she copes with the aftermath of the accident. 



If you are thinking this movie sounds just like every other teen soap movie, you aren't too off base. It is based on the popular book by Gayle Forman, and there is a Nicholas Sparks type feel to it with its love story struck by tragedy angle. I'll give this one credit for being a bit more plausible than Sparks' stories that have been become so darn predictable and saccharine. The car accident happens very quickly into the movie instead of being used as a third act game changer. If you are familiar with this genre, there are some clichéd moments you can see coming a mile away. Of course Adam is the confident guy type and Mia has her insecure moments with him. They each have their heightened "it's the end of the world" moments in their relationship that you want to roll your eyes at. She has an audition at Julliard while he contemplates a big move for his band on the opposite side of the country. This will no doubt turn some moviegoers off. I am willing to be more forgiving and give some of these scenes a pass as this story really is told through the perspective of two teenagers who are bound to be whiny and have their angst at times. It's nice to see a teen couple in a movie that actually would be a couple in the real world. There are too many movies where we've got some dumb jock that falls for the nerdy girl because he's "just not like those other guys". In If I Stay, we've got two students that have a shared love of music and the arts, and they actually make sense together as a couple.



Chloe Grace Moretz and Jamie Blackley play our two young lovers. It's been interesting watching Moretz's career as she's grown up in front of the camera from films like Kick-Ass and Let Me In to last year's Carrieremake. She's only seventeen so I applaud the fact she's actually playing someone age appropriate. Maybe we are seeing a trend where high school students in movies are actually played by teenage actors. She has stated in interviews that she likes playing these types of complex and damaged characters. While I understand the need to challenge oneself as an actor, I can't quite seem to get on the Chloe Grace Moretz train yet. She seems to be a hot commodity, but I feel like she may be choosing and fighting for the wrong roles. Like Carrie, she always seems to be trying so hard to get certain emotions out that she comes across as pushing it too far into a forced melodramatic territory. While Jamie Blackley has some credits under his belt, this is his first major lead role. He definitely fares better and seems more suited for the role than she does. His heavier scenes feel a bit more raw and honest. Mireille Enos and Joshua Leonard (The Blair Witch Project) make the most out of their smaller roles as Mia's parents. They are clearly having fun with the rocker, hip, and funny parents that are loveable and mature despite their backgrounds. I would have loved to have seen more of their relationship and background explored in the flashback scenes. Enos has been really making a name for herself these past few years with roles in Big Love, The Killing, and World War Z.



This film will inevitably be compared to The Fault in Our Stars, which elevated the teen romance movie to a whole different level. If I Stay didn't bring me to the ugly cry, but I was still engaged most of the time. It's hard not to be moved by the end of the movie, especially after Stacy Keach's heartbreaking monologue. It will resonate with anyone that has spent time in a hospital with a loved one not knowing if or when they may pass away. Classical music is a key factor of the movie with Mia's passion for the cello. Moretz did learn how to play it but there's a body double for some of the more complex pieces she plays. It really reminded me how much I love cello music, yet I never take the time to listen to it or use it to unwind to after a long day. I may just have to go to the library and look for some Yo-Yo Ma CDs.

Is It Worth Your Trip to the Movies? It's better than some teen soap stories, but suffers due to its lead actress and predictability factor.

RATING: 3 out of 5 TICKET STUBS