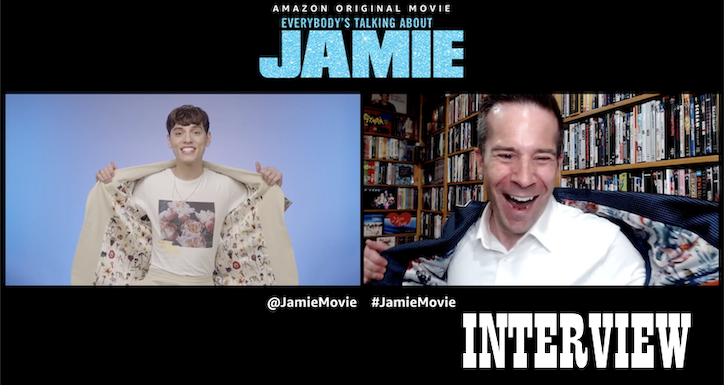 Max Harwood Interview – EVERYBODY'S TALKING ABOUT JAMIE
The musical Everybody's Talking About Jamie has been a smash hit in the West End in London. It's now been adapted for the big screen with Max Harwood making his film debut in the title role. I sat down with Harwood to talk about the new film, the conversations he had with the real Jamie New, and his advice for queer kids.
Everybody's Talking About Jamie will be in select theaters September 10 and streaming on Amazon Prime Video on September 17.
**I would love it if you clicked that Like button and SUBSCRIBE to my channel for more reviews and interviews**