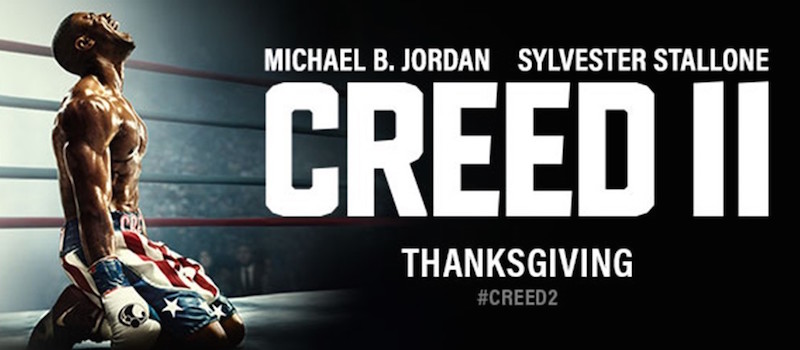 CREED II
Director: Steven Caple, Jr.
Starring: Michael B. Jordan, Sylvester Stallone, Tessa Thompson, Phylicia Rashad, Dolph Lundgren, Florian Munteanu, Russell Hornsby
It's been thirty years since Apollo Creed was killed in the ring by Russian athlete Ivan Drago (Lundgren). In this age of reboots and reunions, Creed II takes a similar approach to Rocky IV by reuniting Creed and Drago in the ring, but this time it's the next generation of boxers. Boxing promoter Buddy Marcelle sees an opportunity to pit Apollo's son, Adonis (Jordan), up against Ivan's son, Viktor (Munteanu). Despite being the heavyweight champion, Adonis feels the need to prove himself and avenge his father's death. His wife (Thompson), mother (Rashad), and mentor Rocky Balboa (Stallone) are all against his decision. Creed II is a story of fathers and sons, carrying on a family legacy while paving a new and stable path for Adonis and his family.
Here's my review