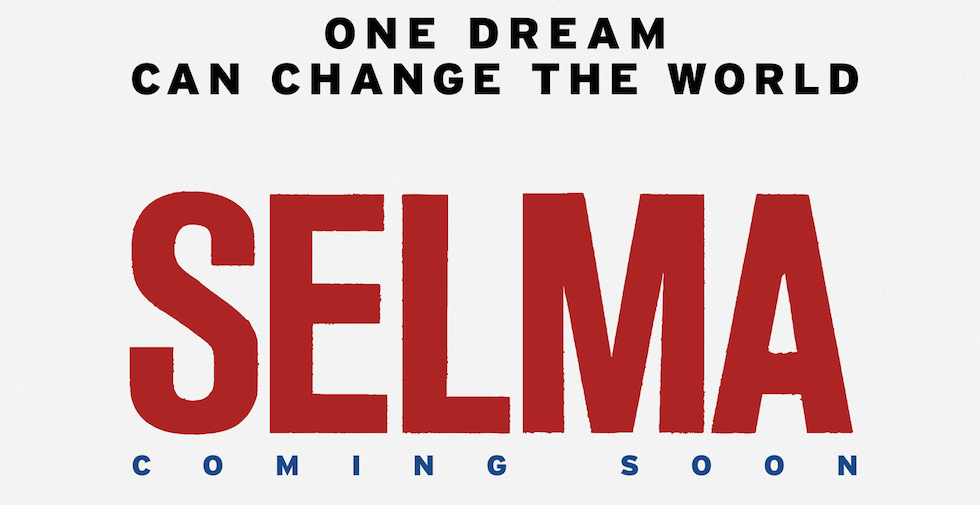 SELMA
Director: Ava DuVernay
Starring: David Oyelowo, Carmen Ejogo, Tom Wilkinson, Tim Roth, Common, Oprah Winfrey, Giovanni Ribisi, Wendell Pierce, Lorraine Toussaint, Dylan Baker, Alessandro Nivola, Martin Sheen, Keith Stanfield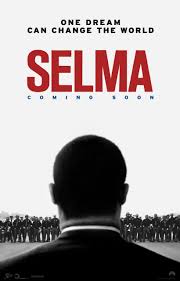 Sometimes biopics start to feel like they are molded and shaped with the intent of winning a golden statue instead of trying to tell the story. It's always refreshing when one comes along and still manages to really blow you away. Selma is urgent and timely, and now I understand why it has plowed its way through some of the other higher profile films to mark its entry as a strong contender this awards season. Around the same time Martin Luther King, Jr. (Oyelowo) was receiving the Nobel Peace Prize, Annie Lee Cooper (Winfrey) is denied the right to vote in Alabama and four young black girls are killed in a church explosion. Cooper is not just denied but humiliated and treated like a citizen of lesser value by the worker behind the counter. She was not the only victim of this injustice.
King works tirelessly to secure equal voting rights for African American citizens. He meets with President Lyndon Baines Johnson (Wilkinson) multiple times who acknowledges King is a non-violent man and is the best choice to lead the Civil Rights Movement. That being said, he is still reluctant to make the voting issue a top priority. A greater foe for King is George Wallace (Roth), the governor of Alabama. King is a man of peace and leads with the motto to "negotiate, demonstrate, and resist". He wants to raise white consciousness to what is happening in the South. His activism starts to take a toll on his wife Coretta (Ejogo) and their family. Tension continues to rise after the murder of Jimmie Lee Jackson (Stanfield) by state troopers at a diner. This drives King to lead over 700 people from Selma to Montgomery in order to secure the right to vote.
I have seen too many biopics where the writer or director tries to cover too much ground in one film. They try to tell the whole life span of their subject making the film feel rushed and a bit generic in its approach. The opposite can happen where they don't cover enough and the film feels incomplete. Finding the right balance can be tricky. Even though Lincoln covered a small portion of his life, Spielberg still included his assassination in the end. You will not find that in Ava DuVernay's wise approach to Selma. This is not a portrait of King's entire life and work. The story only covers this particular march. You will not hear the "I have a dream speech" nor does it end with his assassination.
This is only DuVernay's third film, but she lets the audience know that she is a force to be reckoned with. The film has been in the works for some time with Lee Daniels original attached to it. He left this project to work on Lee Daniels' TheButler, which also starred David Oyelowo, Oprah Winfrey, and Cuba Gooding, Jr. The film opens with a montage of shocking scenes that catapults you right into the tone and feel of the film. She keeps a persistent drive and momentum at all times that continues to build until the march happens. There are many scenes that are brutal, to say the least, as you watch the various activists get bludgeoned to a bloody mess. To contrast this, there are intimate moments between Martin and Coretta as their marriage is questioned and between Martin and his fellow supporters as they discuss and even argue about their approach to getting their voice heard. DuVernay manages to keep the intensity going even in these smaller but equally important scenes.
Even though David Oyelowo has been working consistently for years, many people probably don't know him by name alone. I only first started taking notice of him after his standout performance in Lee Daniels' The Butler. As Reverend King, he gives one of the best performances from 2014. He has that power and strength that grabs your attention with every scene he's in no matter if he's playing the role of father and husband with Carmen Ejogo, when he's fighting with Tom Wilkinson, or being a leader of the people when he's delivery King's speeches. It could not have been an easy feat to tackle someone as iconic as King, but he manages to capture every passionate element of King that drew so many people to him. Oyelowo is in great company along the way with the likes of Wilkinson as President Johnson and Tim Roth as the despicable George Wallace. Roth is always great as these vile human beings. Oprah Winfrey produces the film and has a small part as activist Annie Lee Cooper. She proves she can be taken seriously as an actress if people are willing to see this side of her. Unfortunately, it may be some time before people separate Oprah the actor from Oprah the talk show host/personality/life coach.
It's unfortunate that King's estate would not grant the rights to his speeches, but DuVernay and screenwriter Paul Webb manage to rewrite them and still capture the heart and importance of his words. The film packs a punch that literally left me aching inside as you watch the injustice and brutality unfold. It's a film that should touch moviegoers of all generations no matter if you lived through these events or are young and in school learning about them for the first time.
Is It Worth Your Trip to the Movies? It's a vital piece of history that needs to be reexamined as it extremely relevant to today's society.
RATING: 4.5 out of 5 TICKET STUBS