JOY
Director: David O. Russell
Starring: Jennifer Lawrence, Dascha Polanco, Bradley Cooper, Robert DeNiro, Virginia Madsen, Isabella Rossellini, Édgar Ramírez, Diane Ladd, Donna Mills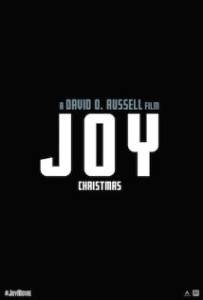 Writer/Director David O. Russell seems to have a winning formula lately with actors Bradley Cooper, Jennifer Lawrence, and Robert DeNiro. Joy is their third collaboration after 2012's Silver Linings Playbook and 2013's American Hustle. Both films received Oscar buzz with Lawrence winning her Oscar for Silver Linings. She leads the cast here in a story that spans four generations. She starts a business dynasty which clearly comes with multiple challenges as she faces the rise and fall that comes with being a respected matriarch and leader.
Lawrence is going to have a busy fall with the release of Joy and The Hunger Games: Mockingjay Part 2. These are two very different roles, and I can already predict Oscar buzz for Joy. The Academy loves her and Russell, so look to see this getting a lot of attention around Christmas and all of the award ceremonies. I have read a variety of opinions on Russell's work, especially with American Hustle. There have been on-set reports on the way he treats and works with his actors, but I am continually look forward to his next projects. Feel free to leave your comments on Russell, Joy, or any of his other movies below.
RELEASE DATE: December 25, 2015
Here's the trailer: