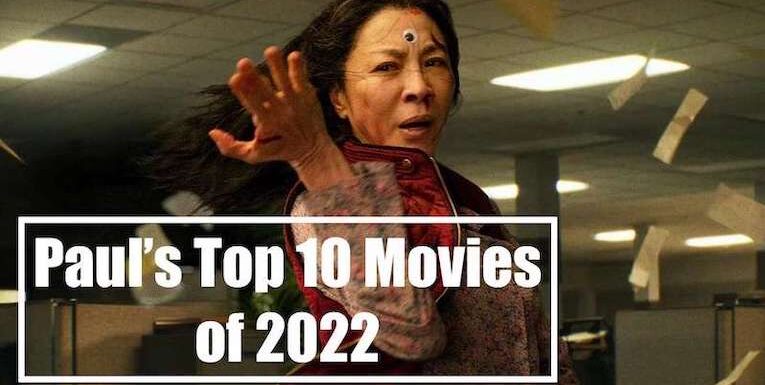 PAUL'S TOP 10 MOVIES OF 2022
It's been another big year at the movies. I saw some terrific movies this year, both in the theater and sitting at home with the plethora of streaming services out there. There's a little something for everyone whether you wanted large action films, horror films, legacy sequels, animation, and more. 2022 also marked my first in person press junket since 2020 with Dwayne Johnson's DC film Black Adam.
Did I mention that I became a dad?!?! That was the very best thing that happened in 2022. As you can imagine, my moviegoing was not nearly as robust as it has been in the past. I cannot wait to show her my favorite movies. She's already listening to Disney tunes and the Broadway songbook.
Without further delay, here is My Top 10 Movies of 2022 with a superhero film noir, Nic Cage playing Nick Cage, Steven Spielberg, Michelle Yeoh in a multiverse, and many more. Here's another tease – Colin Farrell, Barry Keoghan, and Paul Dano make multiple appearances. Some choices may even surprise you!