TRYLON CINEMA PRESENTS: MOVIES SO GOOD THEY MADE EIGHT MORE
You all know how much I love the Trylon. You may also know I love scary movies. Every October they have fantastic programming heading into Halloween, and this year is no different. I'm really excited about their October selections, especially their series "Movies So Good They Made Eight More". Who doesn't love a good, I mean, cheesy horror franchise.
They've recently finished their renovation, and I cannot wait to get over there and see their new space. I've seen pictures and it looks fantastic. Head over there this weekend and have a scary good time.
PHANTASM (1979) – An ice cream man, orphan kids, and an mysterious portal…
DCP presentation
Friday, October 6 7:00pm, 9:00pm
Saturday October 7 7:00pm, 9:00pm
Sunday, October 8 5:00 and 7:00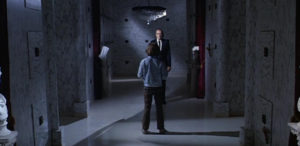 FRIDAY THE 13th ALL-NIGHT MARATHON – From Camp Crystal Lake to Manhattan
Friday, October 13
Friday the 13th parts 1–8 (14 hours with intermissions).
Beginning Friday at 6 p.m. and ending Saturday at 8 a.m. $40

THE AMITYVILLE HORROR (1979) – "based on a true story"
DCP presentation
Saturday, October 14 7:00 and 9:15
Sunday, October 15, 5:00 and 7:15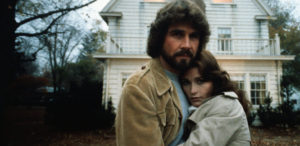 NIGHT OF THE LIVING DEAD (1968) – Zombies!
35mm
Friday Oct. 20, 7:00 pm
Saturday Oct. 21, 7:00 pm
Sunday Oct. 22, 5:30 pm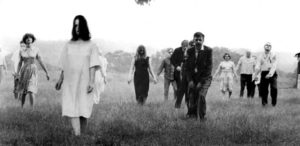 THE TEXAS CHAINSAW MASSACRE (1974) – talking about a terrifying ending.
35mm
Friday Oct. 20, 9:00 pm
Saturday Oct. 21, 9:00 pm
Sunday Oct. 22, 7:30 pm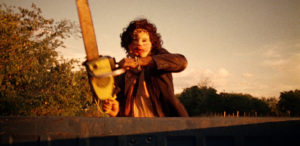 HAUSU (1977) – an annual Trylon tradition
35mm
Wednesday Oct. 25, 7:00 pm
Wednesday Oct. 25, 9:00 pm
Thursday Oct. 26, 7:00 pm
Thursday Oct. 26, 9:00 pm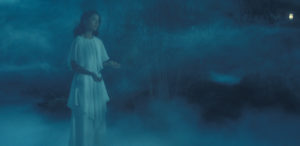 A NIGHTMARE ON ELM STREET (1984) – One. Two. Freddy's coming for you.
35mm
Friday Oct. 27, 7:00 pm
Saturday Oct. 28, 9:00 pm
Sunday Oct. 29, 5:00 pm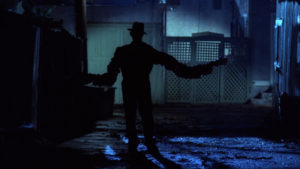 HALLOWEEN (1978) – MY FAVORITE SCARY MOVIE!
DCP
Friday Oct. 27, 9:00 pm
Saturday Oct. 28, 7:00 pm
Sunday Oct. 29, 7:00 pm