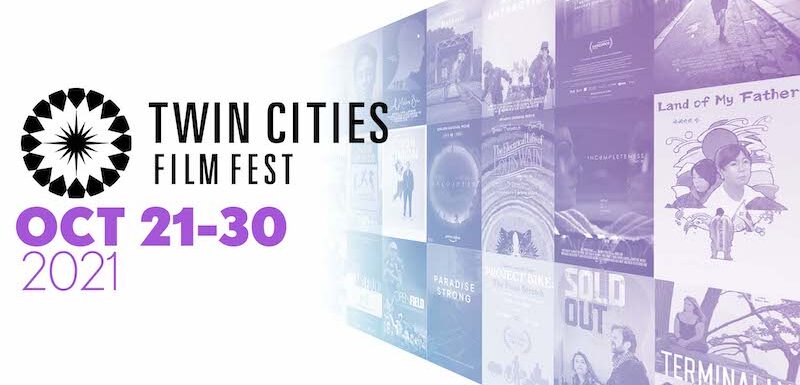 TWIN CITIES FILM FEST 2021
The lineup for this year's Twin Cities Film Fest been announce, and tickets are now available!
I have been praising the work over at the Twin Cities Film Fest for many years now. I've been a longtime admirer of their programming as executive director and founder Jatin Setia continues to up the ante each year. This year TCFF is offering selections both in person at the Showplace Icon in St. Louis Park, MN or through an online platform for digital screenings. Some films will be in person, some will be online only, and some will be offered over both platforms.
TCFF truly offers a something for any kind of moviegoer whether you are brand new or a seasoned TCFF attendee. I was fortunate enough to attend a sneak peek event and got an advanced look at some upcoming titles, and this year's slate is fantastic.
One of the big draws is that Setia and his selection committee attend a variety of film festivals across the country hearing the buzz from others in the industry. Some of their big films this year include Kenneth Branagh's Belfast, which just won the People's Choice Award at the Toronto International Film Fest, C'mon C'mon with Joaquin Phoenix, Wes Anderson's latest The French Dispatch, and more! Previous TCFF selections like Nomadland, Moonlight, and Green Book ALL went on to win the Oscar for Best Picture, so you may just see a future Oscar winner months before the general audience.
Maybe you like smaller, independent titles. TCFF excels at offering a wide-variety of films of all genres and budgets from documentaries to horror to Minnesota made films and everything in between. Each year they announce a social justice cause as part of their Changemaker Series. This year's cause is mental wellness, which can be seen throughout many of the films. Tickets range from $9 for online films, $12 for in person, and $20 for their centerpiece titles. You can also purchase ticket passes at various levels.
Head to the Twin Cities Film Fest website HERE to browse titles and buy tickets.