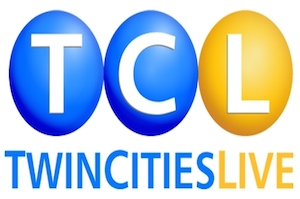 TWIN CITIES LIVE
September 5, 2014
It was a pleasure returning to Twin Cities Live after a few weeks off. It's been a little slow at the theaters right now, so we decided to do a fall movie preview instead of reviews of the latest new releases. Here are the four movies we discussed:
1. GONE GIRL
Director: David Fincher
Starring: Ben Affleck, Rosamund Pike, Neil Patrick Harris, Sela Ward, Tyler Perry
2. INTERSTELLAR
Director: Christopher Nolan
Starring: Matthew McConaughey, Anne Hathaway, Jessica Chastain, John Lithgow, Michael Caine
3. INTO THE WOODS
Director: Rob Marshall
Starring: Meryl Streep, Anna Kendrick, Emily Blunt, Johnny Depp, Christine Baranksi
4. UNBROKEN
Director: Angelina Jolie
Starring: Jack O'Connell, Domhnall Gleeson, Garrett Hedlund, Jai Courtney
Here's the video:
Video courtesy of Twin Cities Live/KSTP
For more on these four movies and my full Fall Movie preview, click HERE.
You can find all of my past segments HERE.
As always, thank you so much for watching and your continual support. I truly appreciate it!