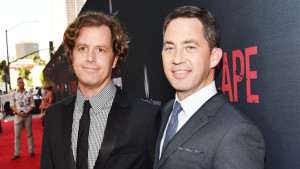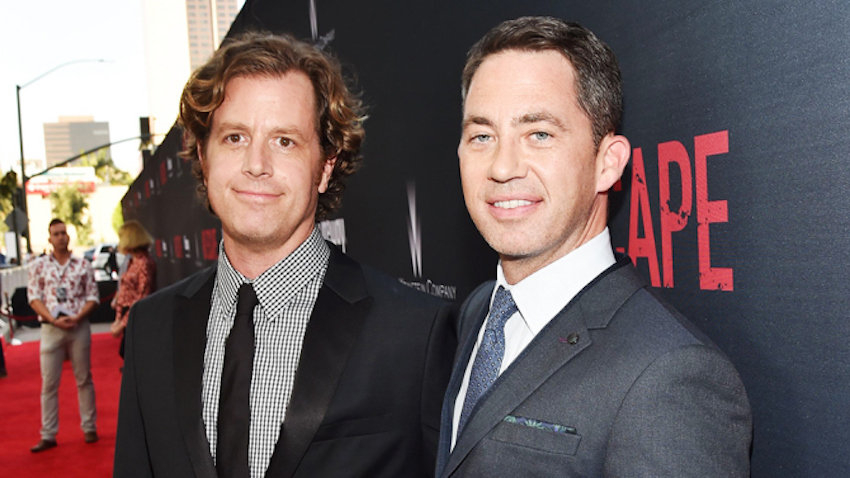 An interview with John Erick Dowdle and Drew Dowdle by Paul McGuire Grimes
The original version of this was first published in City Pages on September 1, 2015

It was a welcome return home to Minnesota for John Erick Dowdle and his brother Drew as they made an appearance at the advanced screening of their new film, No Escape, starring Owen Wilson, Lake Bell, and Pierce Brosnan. They hail from the Highland Park area of St. Paul, and it was very evident they were excited to be back among family and friends who came out to support their new film. They stuck around after the screening for a Q&A with the audience, and I had the chance to interview them the next day.
They are primarily known for their work in the horror genre with films like 2008's Quarantine and last year's As Above, So Below. No Escape is not a traditional horror film but feels just as intense as you watch an American family get stuck in the middle of a coup in Asia and try to escape to safety. I inquired if their work in the horror genre helped shape some of the more intense moments. John Erick states, "With horror, it's so focused on pacing and suspense, a lot of those tools really served us well." Drew added, "We very much wanted to make this about family with thriller/action elements to it. We can't help but add that intensity to it. It's so natural." Speaking of family, you'll notice that Owen Wilson and Lake Bell lead the film, both of which are more known for their comedic roles. Drew explained that, "The core to the whole idea of the movie was to cast somebody that you haven't seen do this very much." The film is so intense that I wondered if they had down time in between takes. Was Wilson cracking jokes? Did Pierce Brosnan share any good James Bond stories? Drew had nothing but praise for their actors for being so funny. "We had a very light mood on set…it was a very friendly and warm set. It didn't feel tense between takes."
I wanted to learn more about their collaboration process as they typically stick to the same roles with each project: they will write it together with John Erick directing and Drew producing it. I wondered if John Erick comes up with the far out ideas, but he was quick to point out that "It's more fluid. Drew's always scouring news and all kinds of random stuff. He's finding stuff like that." Drew wanted to point out that this movie was John Erick's inception after a trip to Thailand with their father, which happened to be during the time a coup occurred.
The Dowdles were a joy to talk to, and I had to ask about their returns to Minnesota. John Erick likes to head back to his old stomping grounds at Snuffy's Malt Shop off St. Clair and Cleveland. "It was my first job. When I was fifteen, I was a soda jerk at Snuffy's. There's just something about that that just brings me right back." Drew likes to hit up a Wild game or a Twins game whenever he is back. John Erick also mentioned that he loved the latest Jason Segal movie The End of the Tour as, "it's so fun seeing the Twin Cities on film." They even opened up that there's a project that they are working on that they would like to film here in the Minneapolis and northern Minnesota. Here's hoping that can come to fruition.
Click HERE my review of No Escape