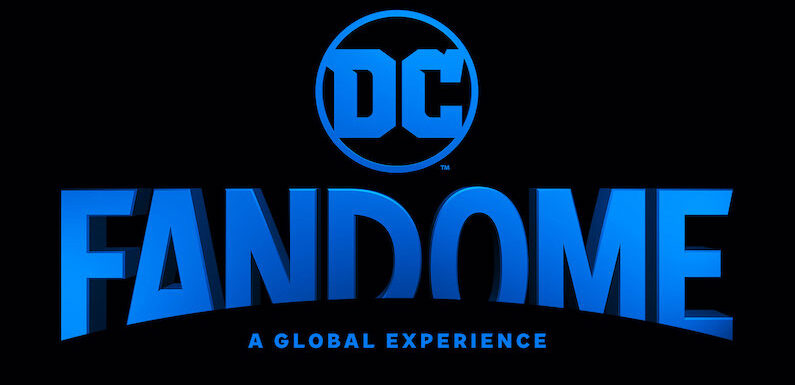 DC FANDOME
DC FanDome was held Saturday, August 22 and was a smorgasbord of goodness for DC Comics fans. It was an immersive 24 hour event giving fans an inside look at their various movies, TV series, and games in development. I wanted to look at a few of their highly anticipated movies and provide a few of the trailers, teases, and images that made the event a huge success.
THE BATMAN
As you can probably imagine, this was my most highly anticipated panel and teaser. There's no such thing as Batman overload in my opinion despite another take on this story. What we know so far is that acclaimed director Matt Reeves (War for the Planet of the Apes, Cloverfield) is behind the camera with Robert Pattinson, Zoe Kravitz, Colin Farrell, and Paul Dano taking on our iconic characters. I'm already intrigued given Reeves' stunning work on the Planet of the Apes trilogy. Pattison will bring out a completely new approach to the Caped Crusader. He's certainly proven his chops in his post-Twilight career and his sunken moodiness could come in handy. Reeves mentioned he was roughly through 25-30% of filming before the pandemic shut them down. He was able to gather enough footage for a sneak peak, and I'm really excited as it appears he's leaning into the look of the graphic novels with his detective story approach.
Here's a little bit from the panel courtesy of my friends at CinemaBlend. Watch Reeves talk about his concept for a Year Two Batman and how these villains fit into the story.
Here's the teaser
BLACK ADAM
Black Adam won't arrive in theaters until December 2021, but I'm highly looking forward to Dwayne Johnson joining the DCEU as the titular character. Joining him is hot young actor Noah Centineo (To All the Boys I've Loved Before). Black Adam is described as an anti-hero and is a spin-off of Shazam!
Here's a look at the concept art
THE FLASH
The stand alone Flash movie starring Ezra Miller has long been in development, but it's finally coming to fruition thanks to IT director Andy Muschietti and screenwriter Christina Hodson (Birds of Prey). We know that Barry Allen can travel through time and space, and it appears Muschietti and company will use that to their full advantage adding in not only one beloved Batman, but TWO, from different actors. Miller's Flash has already been seen with Ben Affleck's Batman in Justice League but the film will also mark Michael Keaton's return as the Caped Crusader. My mind is blown at the thought of this concept, and I cannot wait to see how it's all executed.
Here are images of the concept art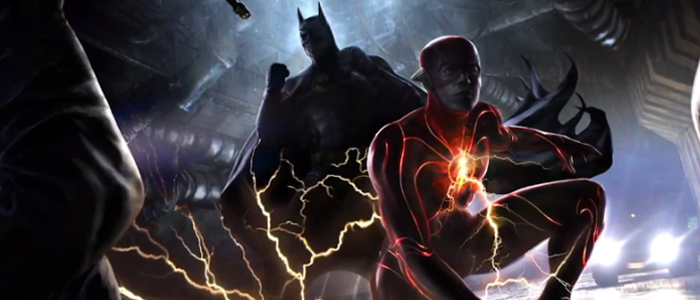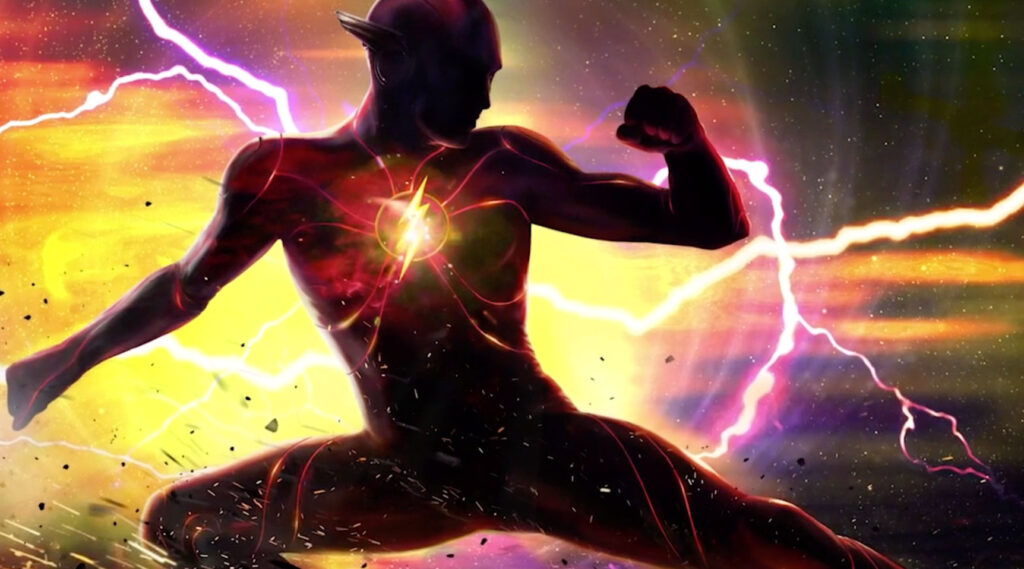 THE SUICIDE SQUAD
Writer/director David Ayer introduced audiences to the Suicide Squad a few years ago, but audiences were disappointed at the messy storytelling, the lack of Jared Leto's Joker, a lackluster villain and much more. The standout was Margot Robbie's Harley Quinn who was given her own movie, Birds of Prey, earlier this year. DC is now giving us a second look at these characters under the creative eye of James Gunn, the man behind Guardians of the Galaxy. Robbie is back along with Joel Kinnaman, Viola Davis, and Jai Courtney. We're getting a mix of previous characters we've seen along with new ones with John Cena, Pete Davidson, Idris Elba, and Taika Waititi joining the cast. This first look comes with interviews with the cast and Gunn and looks promising.
Here's the first look
WONDER WOMAN 1984
While the other movies I have mentioned are ways off from their release dates, Wonder Woman 1984 is right around the corner hitting theaters October 2, 2020. This comes after multiple release delays given the unknown state of the industry. Director Patty Jenkins is back for more with Gal Gadot's whip-wielding heroine. The '80s color palette and vibe is a stark contrast to some of the other tones we've seen from the DCEU. We'll also see the return of Chris Pine's Steve Trevor. Take a look at his fashion statements. WW84 also features Kristen Wiig front and center as the film's main villain, Cheetah. What?!?! I am so fascinated to see Wiig in a drastically different role than we are used to from the Saturday Night Live vet.
Here's the new trailer
ZACK SNYDER'S JUSTICE LEAGUE
Rumors swirled after the release of Justice League that audiences weren't really seeing the final product. Director Zack Snyder left filming before production was completed due to a family emergency and Avengers director Joss Whedon took over. The movie felt different than Batman v. Superman and we were treated to Henry Cavill's CGIed face. No need to get into that here. Fans have been outspoken on social media to #ReleasetheSnyderCut demanding Warner Bros. to release Snyder's vision for the film. Cut to 2020 with the official announcement that Zack Snyder's Justice League will be four one-hour segments coming to HBO Max in 2021. The cast is all coming back for reshoots and appeared in the panel with Snyder.
Here's the panel
Here's the trailer
What are you looking forward to from the DCEU? Are you confused by all of the Batmans? Are you willing to give Suicide Squad a second chance? I'd love to hear from you on social media. Follow me on Facebook, Instagram (@paulsmovietrip), and Twitter (@paulsmovietrip)