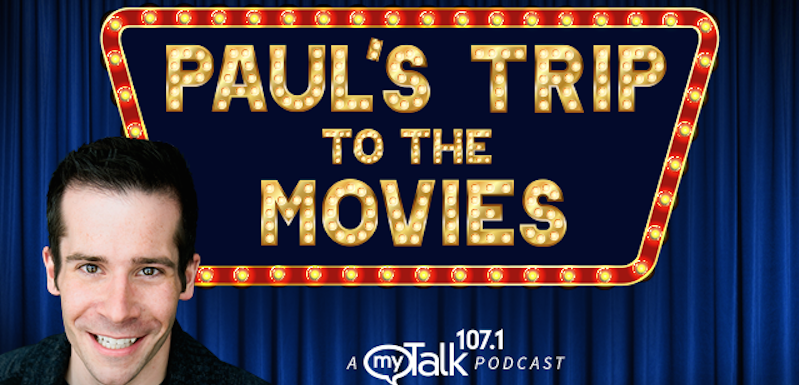 THE PODCAST – NEW EPISODES AVAILABLE
There are new episodes of my podcast now available at PodcastOne, Apple Podcasts, PodcastOne MN, and My Talk 107.1 Here are three new episodes brought to you by T-Rex Cookie Company. Click on the episode number to get to each episode.
Episode 30 – July Home Release and Streaming Picks
Sometimes our weekends get so full that we can't make it out to the theater to catch the latest blockbuster. Host Paul McGuire Grimes has six different movies you can watch from the comfort of your own home including: "Set It Up", "I Feel Pretty", "A Quiet Place", and more! Plus, he has information on the Criterion Collection 50% sale at Barnes & Noble.
Episode 29 – Marvel Conquers 2018
"Ant-Man and the Wasp" opens in theaters this weekend following Marvel's record-breaking runs of "Black Panther" and "Avengers: Infinity War" Host Paul McGuire Grimes is joined by guest Ryan McGuire Grimes for a look at how the Marvel Cinematic Universe continues to conquer the box office ten years and twenty movies later.
Episode 28 – LGBTQ Cinema
Host Paul McGuire Grimes is joined by guest Eric Henderson to celebrate LGBTQ cinema as June is Pride month. From "The Boys in the Band" and "Paris is Burning" to "Brokeback Mountain" and "Love, Simon" we discuss ten different movies that have had an impact on the gay community. Plus, Paul announces an exciting update on the podcast. Happy Pride!