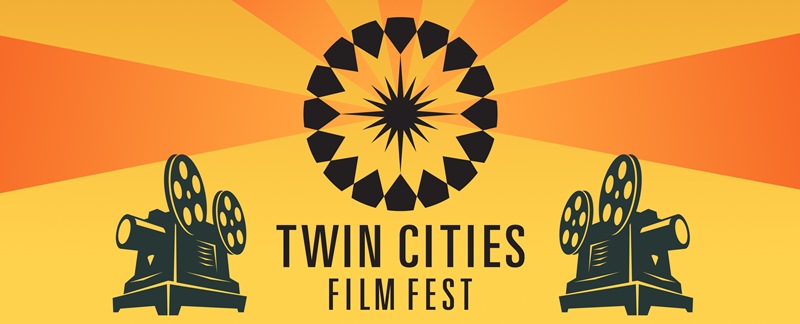 TWIN CITIES FILM FEST 2016
WHEN: October 19-29, 2019
WHERE:
The Showplace ICON Theatre
1625 West End Blvd
St. Louis Park, MN 55416
Every year the Twin Cites Film Fest brings an exciting assortment of films to Minnesota that may not normally get a wide theatrical release. In years past many movies featured like The Imitation Game, Room, Brooklyn, and Nebraska have gone ahead and received multiple Oscar nominations with a few going on to win. This year, Moonlight is the big film everybody has been buzzing about. It stars Mahershala Ali (House of Cards) and will no doubt be the talk of Oscar night. You can see it here first on October 29. You can also catch the new animated film Trolls and Dev Patel's Lion. The fest also features a wide variety of smaller independent films, Minnesota shot movies from local filmmakers, shorts, horror movies, documentaries, and everything in between.
Another aspect of the TCFF is their Changemaker Series. This year they ask to call our attention to Veterans Support. There will be a series of films and panel discussions about what vets face post-combat. It's being presented by Stephanie Dillon, Pain Free Patriots, and Change Step. Here are the films in the Changemaker Series.
Iron Will: Veterans' Battle with PTSD – Documentary
Director: Sergio Valenzuela
11:55 – Narrative
Director: Ari Issler and Ben Snyder
Blood Stripe – Narrative
Director: Remy Auberjonois
Underfire: The Untold Story of Pfc. Tony Vaccaro – Documentary
Director: Max Lewkowicz
Prison Dogs – Documentary
Director: Perri Peltz and Geeta Gandbhir
Special Guest Appearances by: Laverne Cox (Free CeCe), Rene Auberjonois (Blood Stripe), Rusty Schwimmer (Blood Stripe), Dominic Rains (Burn Country, The Loner, Funeral Day)
The Twin Cities Film Fest is a great opportunity to see unique and challenging films. Not all of them are winners, but it's fun to take a risk. If you think you'll attend multiple movies, I recommend getting a pass. There are five different passes depending on your movie-going needs. I can't wait for the fest to start. I have my tickets, and I'm bringing my husband and in-laws to see Prison Dogs. Tweet me your thoughts if you see anything you like!
More more information go to their website at twincitiesfilmfest.org