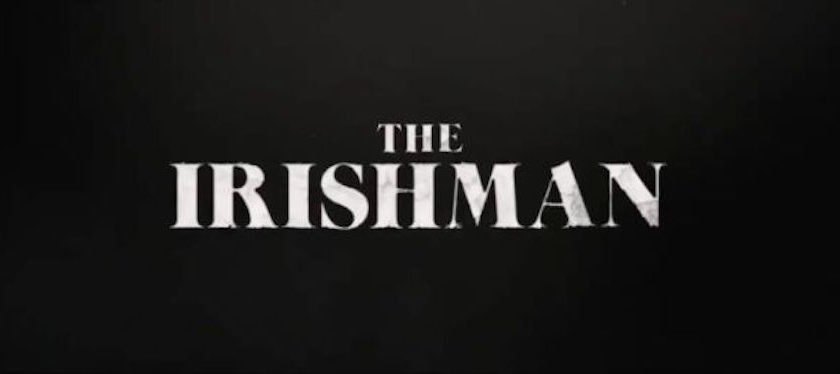 THE IRISHMAN
Director: Martin Scorsese
Starring: Robert DeNiro, Al Pacino, Harvey Keitel, Joe Pesci, Anna Paquin, Bobby Cannavale, Jesse Plemons
Martin Scorsese became synonymous with gangster movies with films like Goodfellas and Casino under his belt. He returns to that environment with The Irishman, named after Frank "The Irishman" Sheeran. Steven Zaillian's script is adapted from the book "I Heard You Paint Houses" by Charles Brandt. Brandt's work is an epic look at Sheeran's rise to power under Jimmy Hoffa and his eventual involvement in Hoffa's death. It's a FASCINATING story, which will no doubt be accurately brought to life by Scorsese and his trusted partnerships with actors Robert DeNiro, Al Pacino, Harvey Keitel, and Joe Pesci.
The subject matter isn't the only thing making headlines about this film. Scorsese is using CGI to de-age his actors in order for them to then age the twenty year span the film covers. The special effects needed came with a hefty price tag as this film has spent quite a long time in post-production. Another noteworthy aspect is that the film is being distributed by Netflix. This furthers the discussion on whether streaming services are "ruining" the film industry if they're taking business away from movie theaters. Scorsese's a longtime advocate of the movie going experience in the traditional sense, but with this move, may be shifting away from the classic model. His friend, Steven Spielberg, has staunchly criticized Netflix especially when it comes to Oscar contention.
Here's the official synopsis from Netflix
Robert De Niro, Al Pacino and Joe Pesci star in Martin Scorsese's THE IRISHMAN, an epic saga of organized crime in post-war America told through the eyes of World War II veteran Frank Sheeran, a hustler and hitman who worked alongside some of the most notorious figures of the 20th century. Spanning decades, the film chronicles one of the greatest unsolved mysteries in American history, the disappearance of legendary union boss Jimmy Hoffa, and offers a monumental journey through the hidden corridors of organized crime: its inner workings, rivalries and connections to mainstream politics.
My guess is that Netflix will push this for major awards consideration much like it did with Roma last year. You can find it in theaters and streaming Fall 2019
Here's the trailer